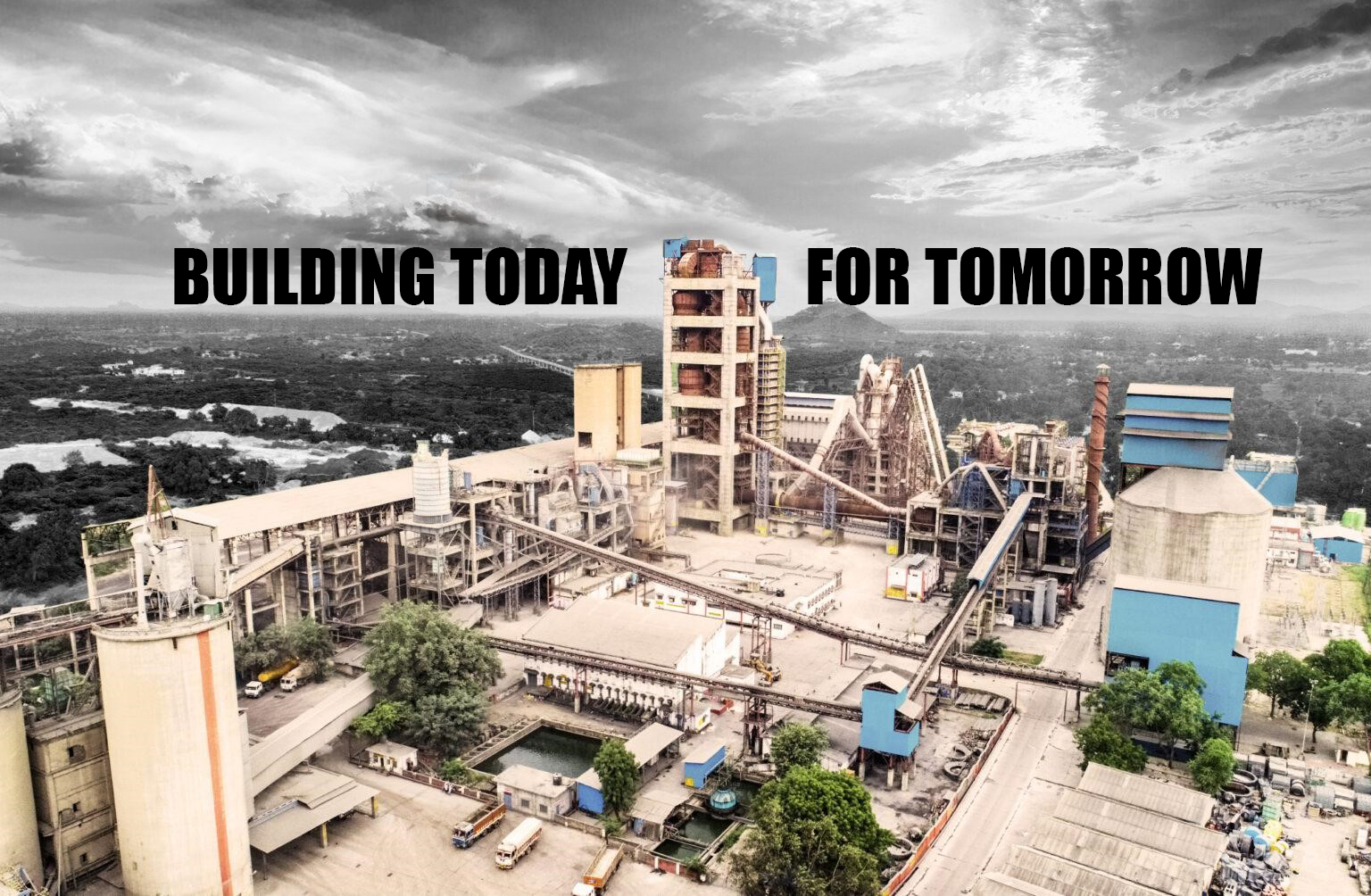 Udaipur Cement Works Limited (UCWL), is a Public Limited Company, incorporated on 15th March 1993. Its Registered Office is situated at Udaipur, Rajasthan. The Company is a subsidiary of JK Lakshmi Cement Limited (JKLC), a renowned name in the Indian Cement Industry for about four decades having an annual Turnover of about Rs.4500 Crore during Financial Year 2020-21. The Company is listed on BSE Ltd. Both JKLC and UCWL are part of the prestigious business conglomerate "JK Organisation" (JKO) that has rich business legacy of more than 135 years and boasts operations in India and abroad with a leadership presence in the fields of Cement, Tyre, Paper, Agri Genetics and Dairy Products.
Company's philosophy is based on sustainable growth and developmental framework that works for a better tomorrow. We relentlessly focus on product quality, customer satisfaction and innovation. This has helped us push the boundaries and tap the immense potential for development in the infrastructure and construction sectors in the country. Right from gaining foothold in the new and emerging markets in the country to invest in the latest R&D, we have continued to be a resilient performer despite the constantly evolving challenges of the cement sector.
The Company has an integrated Cement Manufacturing unit with installed cement production capacity of 2.2 Million tonnes per annum (MTPA). Since its inception, the Company is committed towards boosting sustainability through adopting state of art of technology designs, resource efficient equipment and various in-house innovations. The Company has a 6 MW Waste Heat Recovery System that utilizes the waste heat of kiln and helps reducing the carbon footprint of the Company by 34058 tCO2e per year and thereby saving 24724 tons of coal and 113529 KL of water compared to conventional thermal power plant. Today the Company sources more than 48% of its power requirement from renewable sources of energy including 14.5 MW Solar Power Plant. The Company has done considerable work in the area of water conservation and stands certified at 2.76 times water positive. Instead of transporting limestone to cement plant through dumpers by road which would have generated more than 1557600 Kg of GHG on annual basis, the Company has installed a 6 km long Over Land Belt Conveyor (OLBC) to source raw material from its captive mine to the manufacturing plant that further adds value in gaining cost and environmental efficiency.
With the blend of modern technology and rich legacy, UCWL manufactures world class cement under the brand name- Platinum Heavy Duty Cement. The cement is made using latest superior PSD Technology which provides a wide array of benefits to the consumers like 10% more volume, high initial strength, superior workability and fast setting. The company did not rest on its laurels and went an extra mile to deliver the highest form of premium offering – Platinum Supremo Cement positioned as Roof Specialist with a brand promise- "Ab Har Roof Bane Zabardast Strong". The Brand is built around the five Supreme pillars for a long-lasting roof i.e. strength, fineness, bonding, servicing and packaging.
This incredible communion is the source of inspiration for JK Organisation, which also embodies a perfect blend of rich legacy of over 135 years and modern work culture. JK Organisation a very well respected name in the Indian industry contributing in the various sectors important to the national growth. Its major interests are in the field of production of Tyres, Paper, Cement, Automotive transmission system, Agri-Genetics, Dairy Products, Education etc. JK Group has been committed to "Make in India' even in the pre-independence era by manufacturing products of impeccable quality to substitute imported goods. It has been in cement business for over four decades and distinguishes itself based on its innovative practices and initiatives aimed at customer satisfaction.
All products of the JK Organisation have a strong brand recall and enjoy a significant market share in their respective segments. The strong brand equity of the JK Organisation has been built through use of latest technologies, continuous research & development, innovation and professional management. JK Organisation has set up highly reputed Research and Development Institutes in various fields.