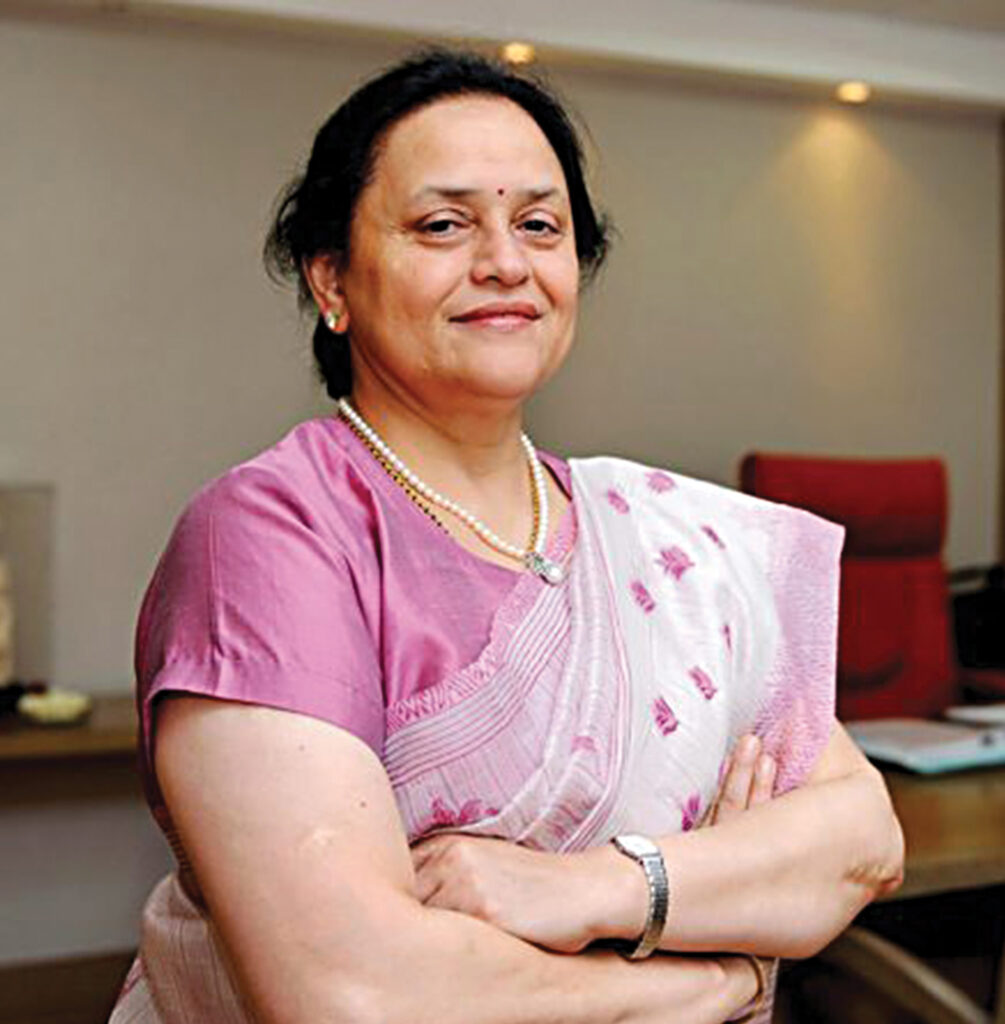 NON- EXECUTIVE CHAIRPERSON
Imbibing democratic values and collaborative attributes, Smt. Vinita Singhania has spearheaded the company through her diversified and rich business experience of over 30 years. Aligning multifarious cross-functional verticals successfully, Smt. Vinita Singhania has long experience in managing Cement business. Through her exemplary attitude and contributions to the industry, she is well recognized as a Dynamic Leader.
As the first woman President of Cement Manufacturers Association (CMA) as well as National Council for Cement and Building Materials (CBM), Smt. Singhania has exponentially contributed to the growth of the company. Reaching multiple milestones over the years, she has been a recipient of many renowned awards such as CEO of the year, businesswoman of the year and other such
accolades. With the quintessential penchant for CSR activities, she was recently honoured with ET NOW CSR Leadership "Lifetime Achievement Award."
A bonafide exponent of women empowerment, Smt. Singhania is the Vice Chairman & Managing Director of JK Lakshmi Cement Limited, the holding company.