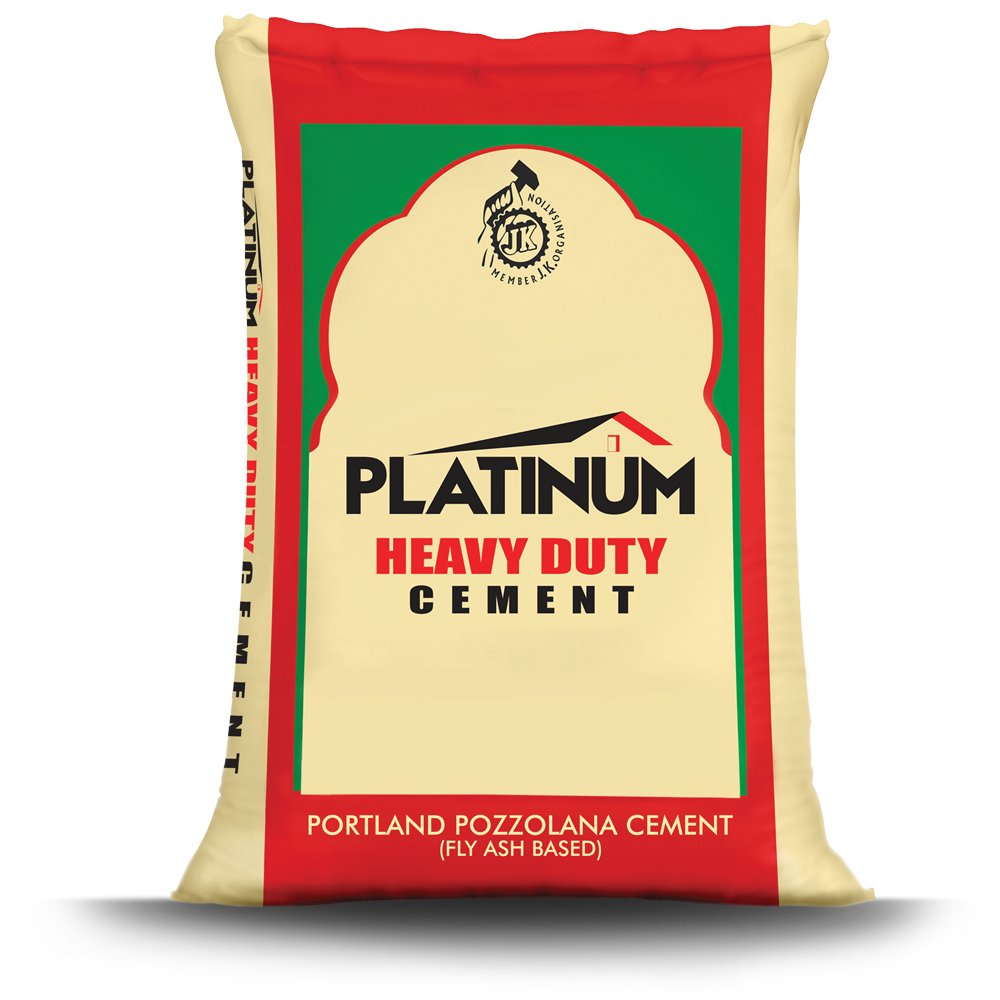 HEAVY DUTY PERFORMANCE - OUR INSPIRATION
Heavy Duty Performer is someone who wins every fight with strength and grit, who knocks out his opponents with incredible performance every time, lasts long with proven durability and withstands the stresses of the demanding usage. Inspiring us, these Heavy Duty abilities have led us to come up with an innovative product - Platinum Heavy Duty Cement. A cement that embodies strength in its every particle.

Platinum Heavy Duty Cement is nothing but our steadfast obsession towards quality control. Right from paying attention towards the limestone quality to enforcing world class quality control measures in production processes, we have taken extreme care to bring you the best. Blending in with utmost perfection, precision and satisfaction, Udaipur Cement Works Limited is proud to present the indigenous, PLATINUM HEAVY DUTY CEMENT. Platinum Heavy Duty Cement with high reactive fly-ash, resists sulphates and chloride attacks. Thus, protects the reinforced bars from the menace of rust. With the result being, your house remains fresh as ever and durable for years.